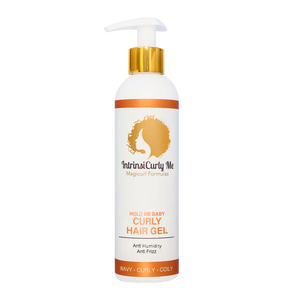 Its an Anti Humidity and Frizz Gel created from a special blend of chia seed & flax seed extract that will help keep frizz at bay even in humid locations.
Hold Me Baby Curly Hair Gel is best used with the Crème de la Curl Crème that will leave your curls bouncy, lightweight and defined. 
CMG approved, Sulphate Free, Vegan, Paraben Free and Silicone Free.